As of this month, I am a postdoc at the Database Systems research group, headed by Prof. Kjetil Nørvåg at the Norwegian University of Science and Technology (NTNU) in Trondheim, Norway. I would like to say a big thank you to all my former colleagues in Amsterdam for providing an extremely friendly and inspiring research environment throughout the past several years. I wish you best of luck, and hope to see you at the next conference!
My research interests remain essentially unchanged: capturing, representing, and organizing information related to entities, in semantically meaningful ways. And, big data, of course.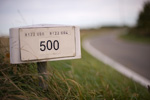 My thesis hit a significant milestone last week as it crossed the 500 download mark. It took less than 8 months since it was made available online in 2008 July to reach this.
The first release of the implementation of the models introduced in the thesis, alias EARS (Entity and Association Retrieval System), is expected to arrive before the end of this month.